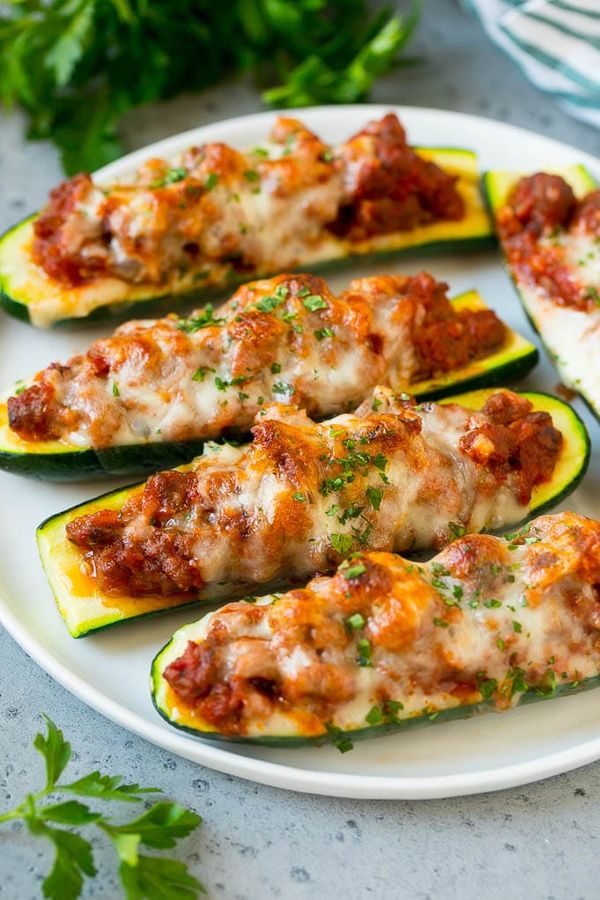 Stuffed zucchini boats
Ingredients :
2 Medium Zucchini or 4 small

Farm Dust Seasoning found@ Cuba Bakery & Deli

2 Tbls. of Olive Oil

1 Small diced red onion

(Optional) 2 cups sliced crimini mushrooms

1 lb ground beef or sausage

1 -16oz jar of pasta sauce ( or use your own favorite spaghetti sauce recipe)

1 cup freshly shredded Walnut Creek Provolone Cheese from Cuba Bakery & Deli
Directions:
Prepare zucchini by splitting each from neck to bottom long ways and scrap out the seeds. You should have a hollowed out boat shape. Sprinkle the Zucchini with a Tbls. of Olive oil and Farm Dust Seasoning to taste. Place on a baking sheet in a 350* oven for 15 mins. While zucchini is baking, sauté diced onion in 1 Tbls. of Olive Oil, until onions are translucent. Add ground meat to the onions and brown. Add pasta sauce to make a thick filling. You can just make your own favorite spaghetti sauce if you have your own recipe, just make it thicker for a filling, instead. When zucchini is ready, fill each boat with the filling mix and top with shredded provolone. Place back in 350* oven until cheese is melty and bubbly. ENJOY!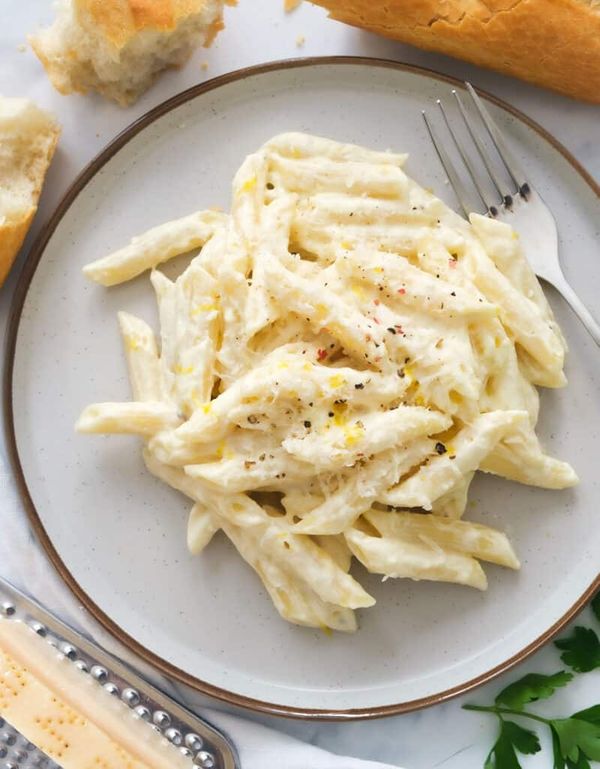 Fettuccine Penne Pasta
Ingredients:
2 Cups uncooked Ravarino & Freschi Penne Pasta

Salt to taste (for pasta water)

1 Stick of Walnut Creek butter (½ cup)

1 Tbls. Walnut Creek Chicken base w/ parsley or two bouillon cubes

2 tsp. Farm Dust Seasoning from Cuba Bakery & Deli

⅓ cup All Purpose Flour

4 cups Ozark Mountain Creamery milk (2% or whole)

2 cups freshly shredded Walnut Creek Provolone Cheese
Directions:
Cook pasta with salted water until al dente. Meanwhile, in a large pot, melt butter over medium heat and add chicken base and seasonings stirring to incorporate before adding flour to make a rue. Once flour has sufficiently browned, add milk and cook over high heat stirring constantly until thickened. Add shredded provolone cheese and stir until fully combined and cheese is melted. Drain cooked pasta and combine with cheese sauce. This is also fantastic with grilled chicken or shrimp. Enjoy!